Welcome to Paris in March
From 27th to 30th March 2014, Art Paris Art Fair brings together some 140 galleries from 20 countries under the celestial dome of the Grand Palais, presenting a wide-ranging panorama of modern and contemporary art.
Visit us on stand C25. We will be showing Clark&Pougnaud new works.
In the meantime, the Paris galerie presents "France/China; three perspectives" until March 22nd.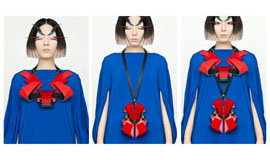 Tingting Wang
She recently received the Picto Award for Young Fashion Photographie with her series "Illusion". Born in 1986 in Kunming, Yunnan, she came to Paris to graduate in Photography. Her works command admiration for her imagination, her style, her graphic designs. A new talent to follow.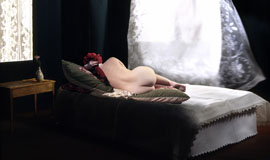 Clark & Pougnaud at Art Paris
Their new project "Mood indigo" will be shown for the first time on our stand at Art Paris Art Fair.
It will be exhibited at galerie Photo12 April 4th-May 10th. A retrospective of their works will be shown at Number 10 rue des Jardins Saint-Paul.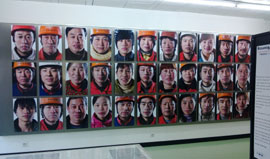 Lucas Schifres
French photojournalist Lucas Schifres brought these images back from his years in China. According to his words: "My grandfather was a miner in France. Like him, these workers have hopes, dreams, a family left behind. I wanted to show their faces, their wrinkles. look them straight in the eyes".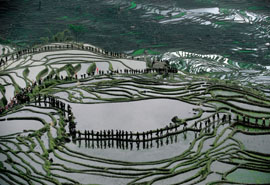 Yann Layma
He was one of the first western Photographers to settle in China when the country was still mostly closed to foreigners. He is the author of a magnificent series on Yunnan's sculpted mountains. He also discovered the Dong people.

Paris / Santa Monica
The Paris galerie is located in the Le Marais area, just across the Ile Saint-Louis, a few hundred yards from the Maison Européenne de la Photographie. In Santa Monica, we welcome collectors upon appointment nearby the intersection of 26th Street and San Vicente Blvd.