April news
Clark & Pougnaud's new works, entitled Mood Indigo, were unveiled at Art Paris Art Fair under the glass-dome roof of the Grand Palais and will be on view at the Galerie until May 17th.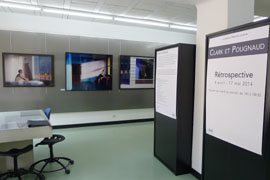 Retrospective in our new space
Our new space at #10 rue des Jardins Saint-Paul opened with a retrospective of Clark&Pougnaud. Two more works from their Hopper series have been sold out.

Mood Indigo
Borrowing from Duke Ellingtons classic jazz standard, Clark & Pougnaud's new series Blue Indigo is a study of color, evoking images and sensations of the South with their unique mix of painting and photography.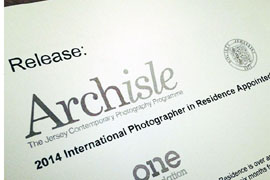 Yury Toroptsov
Martin Parr was in Jersey for the arrival of Yury Toroptsov whose appointment as Photographer in residence for six months starts in April.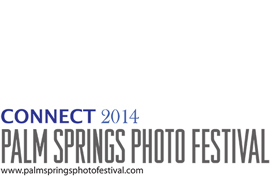 Palm Springs
Join us in Palm Springs. Valerie-Anne Giscard d'Estaing will be reviewing portfolios and looking for new talent.

Paris / Santa Monica
Galerie Photo12 is located in the Le Marais area, walking distance from the Maison Européenne de la Photographie. Open Tuesday through Saturday, 2-6.30pm.
In Santa Monica, we welcome Collectors by appointment only:
1 310 451 4269.