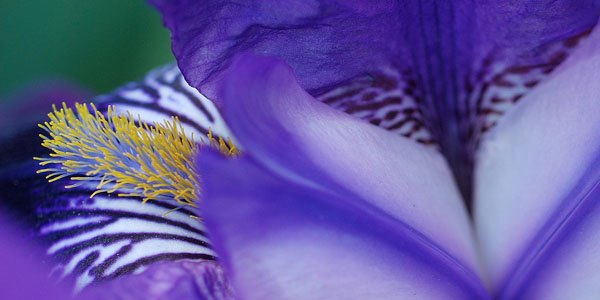 Blue Iris, 2013. ©Angela Marsh

Summer exhibition
FLOWERS FOR SUMMERTIME
Will be showing photographs by Cathleen Naundorf, Hiroshi Watanabe, Clark et Pougnaud, Tingting Wang, Michelle Mattei, Alexander James, Warwick Ormes, Andreas Mahl, Dae Soo Kim, Miwa Nishimara.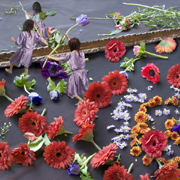 Beyond n°1, 2012
Niwa Nishimura
Nishimura studied Japanese traditional painting at Joshibi University of Art and Design (Tokyo) and went on to Barcelona University of Fine Art. She lives and works in Paris. Her photographs and installation have received several awards.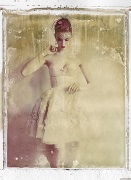 Le dernier été, Dior Haute-couture par John Galliano, 2010. ©Cathleen Naundorf
Cathleen Naundorf
This French German Fashion Photographer shoots for couture houses such as Dior, Valentino, Chanel, etc. She works with large format cameras and uses mostly Polaroid films. She finds inspiration in Renaissance and Baroque painting.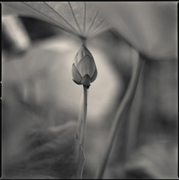 Lotus bud, Japon, 2007
Hiroshi Watanabe
"My photographs reflect both genuine interest in my subject as well as a respect for the element of serendipity, while other times I seek pure beauty. The pure enjoyment of this process drives and inspires me." Watanabe works in Los Angeles and Japan.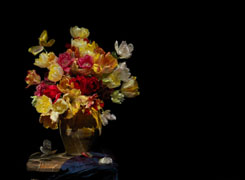 Grace, Londres, 2010
Alexander James
Alexander James creates meticulously crafted sculptural scenes immersed in large dark tanks of purified water making the extremely subtle light reflections that are his trademark. He does not do any postproduction. His studio is in London with a Moscow antenna.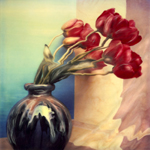 Tulips,
Andreas Mahl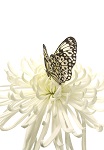 Butterfly
Michelle Mattei
Anemone
Clark&Pougnaud
Flowers for Summertime in Paris
May 22 - July 26.
Gallery hours: Tuesday to Saturday, 2:00pm - 6:30pm and by appointment.
The works can be viewed on our website and will be available by appointment in our Santa Monica location in August.