Babel, 2014. ©Eric de Ville
September news
Exhibitions in Paris:
BABEL by Eric de Ville at Galerie Photo12, 11 Sept - 18 Oct.
ILLUSION by Daniel Aron at Galerie du 10 in partnership with Basia Embiricos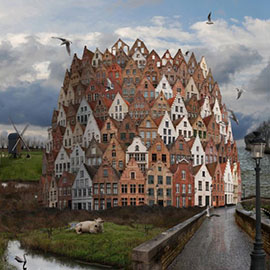 Eric de Ville, Babel
Eric de Ville is a Belgian photographer whose imagination conjures up unknown worlds – surrealistic worlds – that he re-creates and photographs.  His approach to photography diverts from the objectivity of the traditional photographer and is more aligned with that of a painter.   The classical photographer sees the subject to photograph, chooses the framing, and then waits for the perfect light or a precise moment.   Eric de Ville, on the other hand, thinks up a theme or imagines the subject, and then interprets those musings in his photographic images.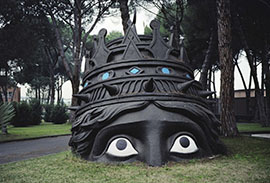 Daniel Aron, Illusion
Motion pictures have the power to make the audience willingly suspend their disbelief. What is real and what is fake? It is a world of illusion, and the magic of filmmaking begins long before the director shouts "action" and the camera rolls. What the audience is kept in the dark about is the thousands of hours and hundreds of skilled craftsmen it takes to construct sets, environments, atmospheres and props so convincingly we forget we are at the movies. Daniel Aron has spent the last two years traveling the world to bring back images of abandoned film sets. From Hollywood to Bollywood, from Prague to Rome, these cardboard pieces of construction – surviving remnants from film sets – still hold vivid emotional impact. They have become works of art in their own right. Sadly, preservation of these sets is becoming increasingly difficult. Daniel Aron's images are a tribute to all those behind-the-scene artisans who have crafted unforgettable illusions that enthrall.

Art Fairs
Photo Shanghai
Our foray into the Chinese fine art photography market proved to be a huge success at this year's Photo Shanghai. Thousands attended the 3-day event – high-end collectors as well as photography aficionados – and our booth saw tremendous foot traffic. Our prints were met with great enthusiasm and among the most popular photographs at the Fair were Jean-Marie Périer's Yves Saint-Laurent, Paris, October 1965 and the Glass Rose by Alexander James.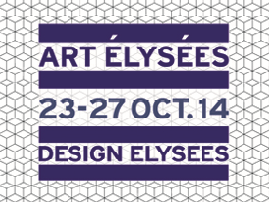 Art Elysée
We will be attending the upcoming Arts Elysées Art Fair, which will be held along the Champs-Elysée from the Grand Palais to the Concorde, during FIAC (Foire Internationale d'Art Contemporain), October 23-26, 2014.This fair specializes in contemporary art and we will be showing some never-before-seen pieces, including photographs by Catalan painter, Antoni Taulé, along with some of his paintings.

Off site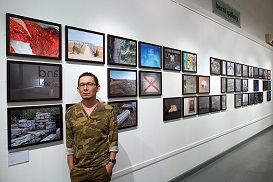 Yury Toroptsov, Fairyland
An exhibition of new photographs taken in Jersey (Channel Island) by Yury Toroptsov, Archisle International Photographer in Residence 2014.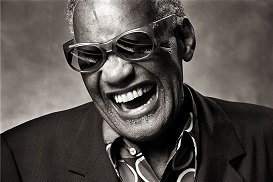 Norman Seeff, The Look of Sound
Retrospective at Reiss-Engelhorn-Museen Mannheim (Germany), 28 Sept. 2014 to
25 Jan. 2015. Vernissage and conference on the 27th Artist's talk on Sunday 28th.

to follow in November : exhibitions during Le Mois de la Photo à Paris; Fotofever Art Fair at the Carrousel du Louvre


For Collectors
The Paris Galleries are open Tuesday to Saturday,
14h-18h 30 and on appointment. Tél: +33(0)1 42 78 24 21.
Santa Monica: on appointment. Tel: 310 451 4269
We offer Consultancy Services to Collectors worldwide and can assist you in finding the piece your are looking for or in building a Photography Collection. Do not hesitate to contact us.