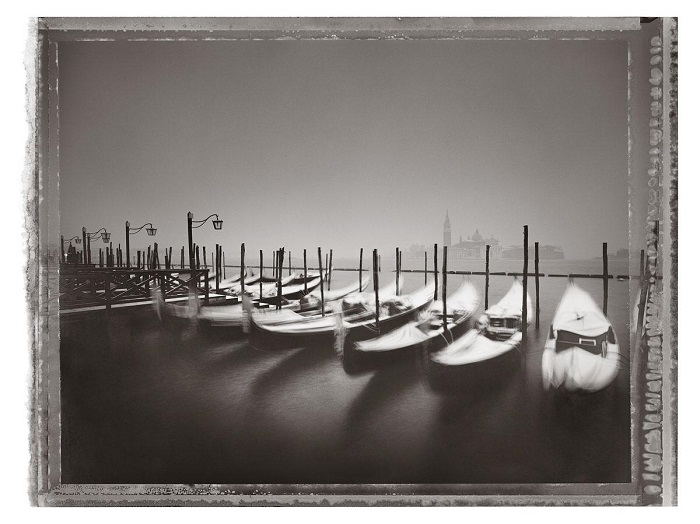 Bacino di San Marco I, 2011. ©Christopher Thomas
November news
Exhibitions sponsored by Le Mois de la Photographie à Paris :
VENICE IN SOLITUDE by Christopher Thomas at Galerie Photo12
ROOMS OF A WAR PHOTOGRAPHER by Marc Charuel at Galerie du 10

Venice in Solitude,
Christopher Thomas
Goethe wrote that everything has already been said about Venice. Today, one might agree that everything has been seen, painted, photographed, and filmed. Yet, German photographer, Christopher Thomas has found a new way of looking at the city that escapes reality. Working with a Linhof Technika field camera, he shot black and white Polaroids, at night and very early in the morning, when objects and places fade into the distance. His photographs are rooted in a form of Contemporary Urban Mysticism, with city squares glistening in the mist, highlights of building's harsh outlines, and a sense of silence and solitude everywhere. It must be Christopher Thomas' brilliant intuition, for there was never a moment he thought he would sum up Venice so beautifully.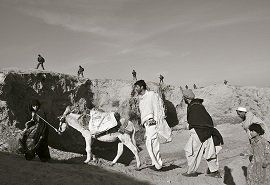 Rooms of a War Photographer
Marc Charuel
"We bear our faith as a snail bears his house on his back." -A quote by famous war photographer, Tim Page, after having spent some time with Marc Charuel, reviewing his archive of work on Rooms of a War Photographer. Marc's first assignment was in Belfast in 1972, when he was only eighteen years old. The years following he was stationed in Vietnam, Cambodia, Burma, Laos, Afghanistan, and the list goes on. No matter where he worked, Marc tried to create a space of his own. This sometimes was a hotel room, a cot in a bunker, a barn, even an attic. Each place served as a refuge for Marc, a place to escape the outside war-torn world he was in. The exhibit is a glimpse of the faces and places he photographed, the faces and places, he will never forget.


Our stand was deemed "the best stand by far" by Ghislain Pascal in L'Oeil de la Photographie


For Collectors
The Paris Galleries are open Tuesday to Saturday,
14h-18h 30 and on appointment. Tél: +33(0)1 42 78 24 21.
Santa Monica: on appointment. Tel: 310 451 4269

We offer Consultancy Services to Collectors worldwide and can assist you in finding the piece your are looking for or in building a Photography Collection. Do not hesitate to contact us.