Opening of our new space in Paris!



After a few exciting months in Los Angeles, we are back in Paris! We have a new exhibit at the Photo12 Gallery and are opening a new space where we will showcase up and coming Artists as well as pieces from our established Photographers. A must see for your next visit to our beautiful city.

Valerie-Anne Giscard d'Estaing



At Galerie Photo12/Florence Gruère: Portraits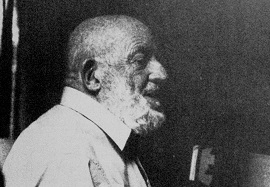 Ansel Adams, Carmel, 1981
A gallery of 20th century Artists
French Photographer Florence Gruere captures the thoughts, dreams, and souls of the artists in her portraits. If photography is the Art of Light, Gruere reveals her subjects inner radiance. Among the forty prints featured in the Portraits of Artists show, you will find a large selection of major Photographers from the XXth Century (Brassaï, Man Ray, Bill Brandt, Kertesz, Cartier-Bresson, etc) as well as artists Ms. Gruere has a particular interest in such as Lawrence Durrell, Peggy Guggenheim, etc..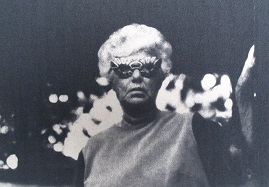 Peggy Guggenheim, Venice, 1970
Unique prints
Gruere uses a printing technique based on the gum bichromate process. This technique was favoured by some early Photographers of the 19th century such as W.H. Talbot Fox. A heavy weight cotton watercolor paper is used. Gruere does her own mix to create a coating. The paper is then exposed and washed, which makes each print unique. "I love these prints. They are images on which you can put your fingers. They have a strong texture.
No two are the same, even if I try, I can't make it. It's the limit and the beauty of this process."

Toroptsov at the Museum and at #10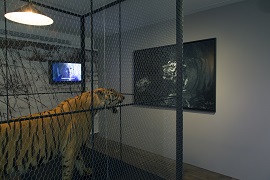 Installation at Musée de la Chasse
In pursuit to learn more about his father, Deleted Scene photographer Yury Toroptsov takes us inside Eastern Siberia through a complex labyrinth that marks his father's past.
Musée de la Chasse et de la Nature.
62, rue des Archives, 75003 Paris.
Until June 14th, 2015.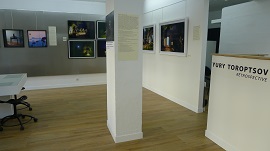 Retrospective in our new space
To celebrate the publication of Toroptsov's new book, "Deleted scene" we are showing a selection of works from his previous series, Le Sommeil (created for the Maison Européenne de la Photographie in 2007), Marylin and I (2005-2011), The House of Baba Yaga (2008) and Fairyland (2014).

For Collectors
Visits of our space in Santa Monica on appointment:
331 22nd Street, Santa Monica, CA 90402
Tel: 310 451 4269 / 424 666 9987
The Paris Galleries are open Tuesday to Saturday,
14h-18h 30 and on appointment. Tél: +33(0)1 42 78 24 21.
10-14 rue des Jardins Saint-Paul, 75004 Paris - France.