EXHIBITION SPOTLIGHT
ANJA NIEMI / THE WOMAN WHO NEVER EXISTED
MARCH 16th THROUGH APRIL 22nd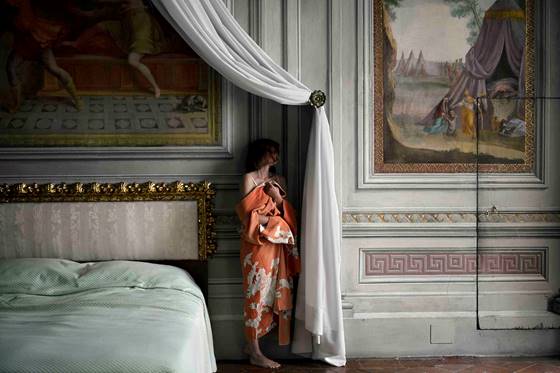 Anja Niemi. The Woman Who Never Existed, The Bedroom, 2016

Norwegian photographer Anja Niemi always works alone, photographing, staging, and acting out the characters in all of her photographs. Considered 'one of the most compelling modern artists working today' by The British Journal of Photography, her cinematic photographs exploring the female identity through the use of vibrant color and curated props are immaculately composed.
"The emphasis is on the character and still using myself as the leading and only role in each story," explains Niemi, " I set my camera to photograph a certain amount of frames so I can forget about the technical aspect and get into my character. Then I suppose it´s a little like dancing, I try to feel and let it out through my movement."
Her work is highly collectable – including being part of the Hudson Bay Company Global Art Collection, and the Susanne von Meiss Collection (exhibited at C/O Berlin in 2016 with the accompanying book published by Kehrer). Her auction record was achieved in January 2017 when Room 81 (bed), from her Do Not Disturb series, sold for a record $7,000 (almost triple the retail price), by auction house Paddle8.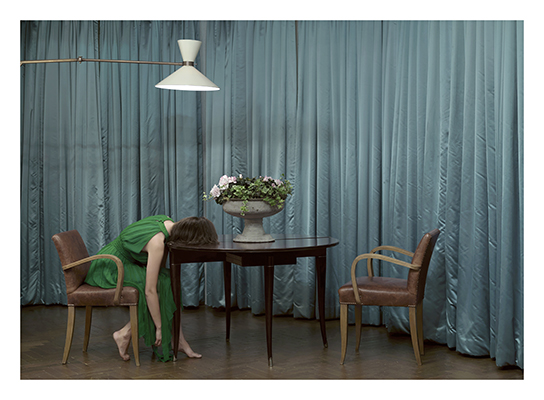 Anja Niemi. Do not disturb, Room 39, 2011

She has published three books: Photographing In Costume (The Little Black Gallery, 2015); Short Stories (Jane & Jeremy, 2016) and The Woman Who Never Existed (Jane & Jeremy, 2017).
Her series Do Not Disturb (2012), Starlets (2013), Darlene & Me (2015), and Short Stories (2016) were exhibited at the Little Black Gallery in London. Darlene & Me was exhibited at Photo London (2015), and Short Stories premiered at Photo London (2016). Highlights from Do Not Disturb, Starlets, and Darlene & Me were exhibited in New York in March 2016, and at Salon Zurcher Photo in September 2016. Her new series The Woman Who Never Existed premiered at PHOTOFAIRS | San Francisco (27-29 January 2017) and is currently on view at Shoot Gallery (Oslo) and Photo 12 Galerie in Paris (16 March – 22 April 2017), to be followed by The Little Black Gallery in London (4- 27 May 2017).

Niemi (b 1976) studied at the London College of Printing and Parsons School of Design in Paris and New York.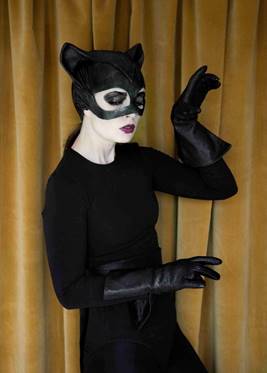 Anja Niemi. The Woman Who Never Existed, Irma, 2016

EXHIBITION MARCH 16th THROUGH APRIL 22nd
PHOTO12 GALERIE
14, rue des Jardins Saint-Paul, 75004 Paris
Open Tuesday - Saturday, 2 - 7 pm and by appointment
galerie@galerie-photo12.com
Tel: + 33 (0)1 42 78 24 21
Copyright © Photo12 Galerie , All rights reserved.