JEAN-MARIE PÉRIER /
EXHIBITION SPOTLIGHT
JEAN-MARIE PÉRIER / DES ANNÉES 60 A NOS JOURS
(FROM THE 60s UNTIL TODAY)
FROM MAY 31st THROUGH SEPTEMBER 2nd, 2017
AT THE BIBLIOTHEQUE DEPARTEMENTALE
DES BOUCHES-DU-RHONE
MARSEILLE, FRANCE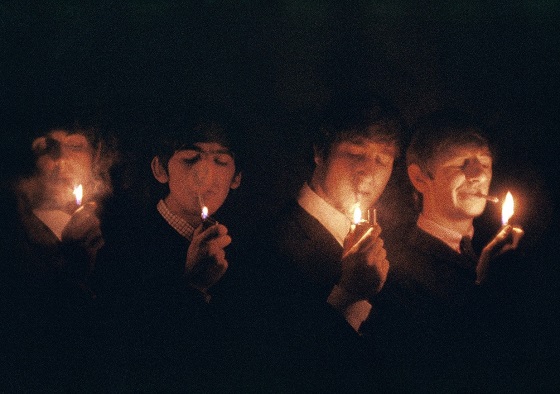 Jean-Marie Périer, The Beatles, Cigarettes, Paris, March 1964

Photo12 Galerie is pleased to announce a retrospective of Jean-Marie Périer's work organized by the Archives and Library of the Bibliothèque Départementale, Bouches-du-Rhône in Marseille, France. The collection will feature over 200 photographs taken by the celebrated music photographer, whose work graced the pages of the infamous magazine and bible of Yé-yé style Salut les copains throughout the sixties and seventies and defined the style of the era in France and abroad. See a video preview of the exhibition here.

Over the course of a long career in photography and filmmaking, Jean-Marie Périer has worked for Paris's top magazines, the world's biggest commercial brands, and with many iconic musicians of the 20th century. At the age of 16, he started working as a photographer's assistant at Marie Claire magazine. Soon, he was employed by publications including Jazz, Paris Match, and Télé 7 Jours. Working at Salut Les Copains from 1962 to 1974, Périer created countless iconic images of the likes of The Beatles, Bob Dylan, Chuck Berry, James Brown, Francoise Hardy, Sylvie Vartan, Johnny Hallyday, and the Rolling Stones, among other stars. With unprecedented access to the lives and both on and off stage moments of his peers, Périer shot in color at a time when most photographers were using black and white film and was able to stage images to create a collection that stands in stark contrast to the photography of the day.

Jean-Marie returned home to Paris in 1990 after having spent ten years in LA and NY directing commercials for such prominent clients as Coca-Cola, Canada Dry, Ford and Nestlé. He felt compelled to return to photography to feel the freedom and creativity he experienced during his Rock n' Roll years, and so ELLE magazine gave him carte blanche to produce a series of images, entitled "The World of Fashion Designers" that presented the glamour and elegance of the fashion industry and its icons. The world's top fashion designers posed for the project, including Yves Saint-Laurent, Giorgio Armani, Tom Ford, Christian Lacroix, Jean Paul Gaultier, Stella McCartney, and Issey Miyake.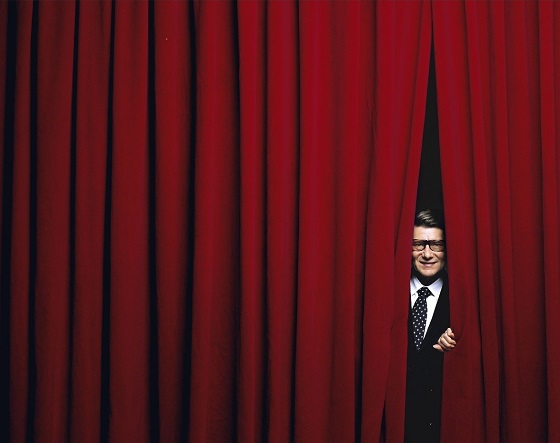 Jean-Marie Périer Yves Saint-Laurent, Paris, October 1995

Since then, Périer has continued to devote his creative energies to producing compelling still and moving images artistically for commercial clients as well numerous short films alongside Jacques Dutronc for the French television channels Paris Premiere and France 5. Throughout an accomplished and exciting career capturing some of the world's most celebrated cultural icons, Périer has remained modest: "In reality I always acted before thinking, and fortunately, because if I had reflected before, I would never have done anything," explains the photographer. "These photos were made to be tacked to the walls in the kids' rooms. At the time, they were fifteen or twenty years old, and they are 60 or 70 today. They are the same ones who come to see them. These photos are made, quite simply, to be put on the walls."

In the US his work has been featured in museum exhibitions at the Brooklyn Museum (Who Shot Rock'n'Roll, 2009), the Fine Art Museum of San Francisco (Yves Saint-Laurent, 2008), and the Portland Museum of Art (Backstage Pass, 2009), as well as gallery shows at in Los Angeles at Fahey Klein Gallery (First Person Access, 2009) and Taschen (It's Just a Shot Away - The Rolling Stones in Photographs, 2014). He has had numerous shows at museums and galleries in Europe including a permanent exhibition at the Maison de la Photographie, Villeneuve d'Aveyron, France. Publications include Reporters Without Borders: 100 Photographs by Jean-Marie Perier for the Freedom of The Press, with a forward by Nobel Prize-winning Novelist Patrick Modiano and proceeds going to the organization, Mes Annees 60 Volumes I & II (Editions Filipacchi), and the monograph Jean-Marie Périer (Editions du Chêne).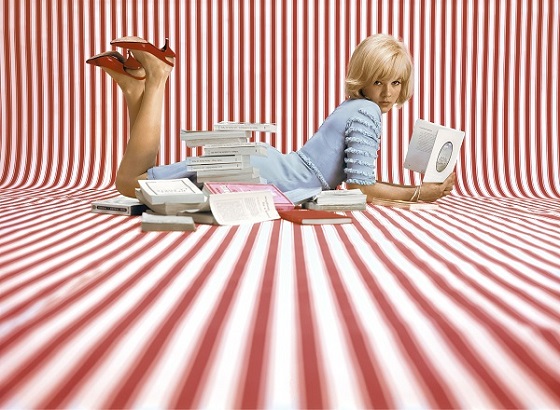 Jean-Marie Périer Sylvie Vartan. Paris, December 1964
EXHIBITION MAY 31ST TO SEPTEMBER 2ND
BIBLIOTHEQUE ET ARCHIVES DEPARTEMENTALES DES BOUCHES-DU-RHONE
18-20, rue Mirès, 13003 Marseille, France
Monday-Saturday, 9-6pm

Copyright © Photo12 Galerie, All rights reserved.