Kacper Kowalski
OVER / Side Effects
For its inaugural exhibition in Los Angeles, Galerie XII is pleased to present works by Polish photographer Kacper Kowalski from his acclaimed series OVER and Side Effects. The exhibition will be the first display of Kowalski's work on the West Coast and the artist will be in attendance for the opening reception of the gallery and exhibition on December 1, 2018.

Titled after his most recent publications, the exhibition OVER / Side Effects will present a diverse selection of prints spanning the artist's two major bodies of work over the past decade. As a trained architect and pilot, Kowalski uniquely frames the landscape through investigations of both the human impact on and formal patterns within nature. The artist describes his work as a "mission to reveal the unknown, unseen world to the people; to record a portrait of civilization on high."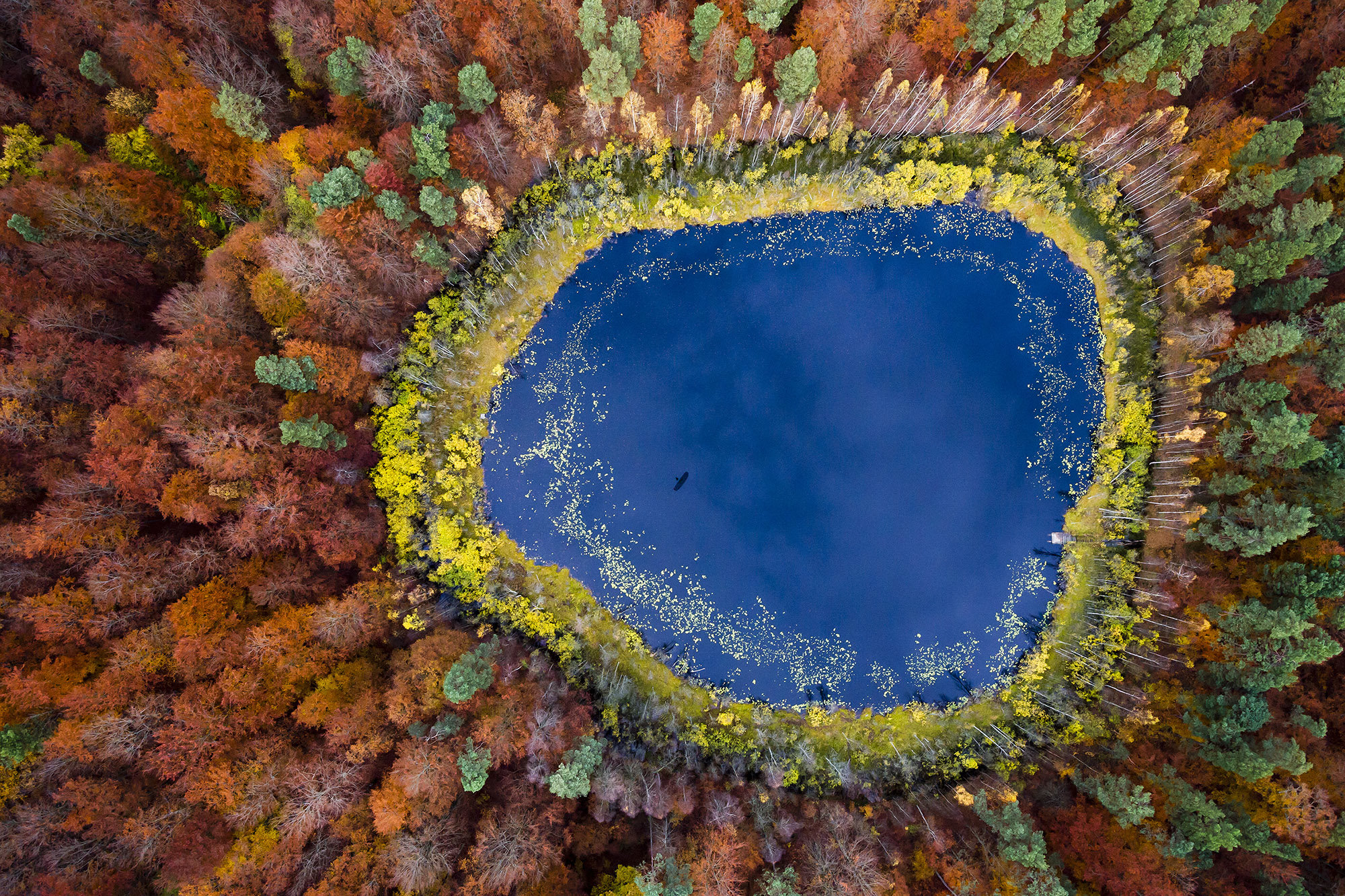 Seasons, Autumn #1, Side Effects, 2010.
Archival pigment print, 27.5 x 41.5 in. Edition of 7.

From sublime, prismatic overhead views of Autumn forests and impressionistic Spring fields in bloom to the alien abstraction of industrial landscapes and their toxic beauty, in Side Effects, Kowalski documents the physical imprint of man from above through powerfully alluring compositions. The boundaries between the artificial patterns of mankind and the organic bloom of nature are often the subject of symmetric framing by the artist, aiming to juxtapose the aesthetically pleasing with the thought-provoking; To seduce the viewer with natural beauty while simultaneously raising questions through the jagged scars, vivid pollution, and prevalent flooding as a result of human overreach.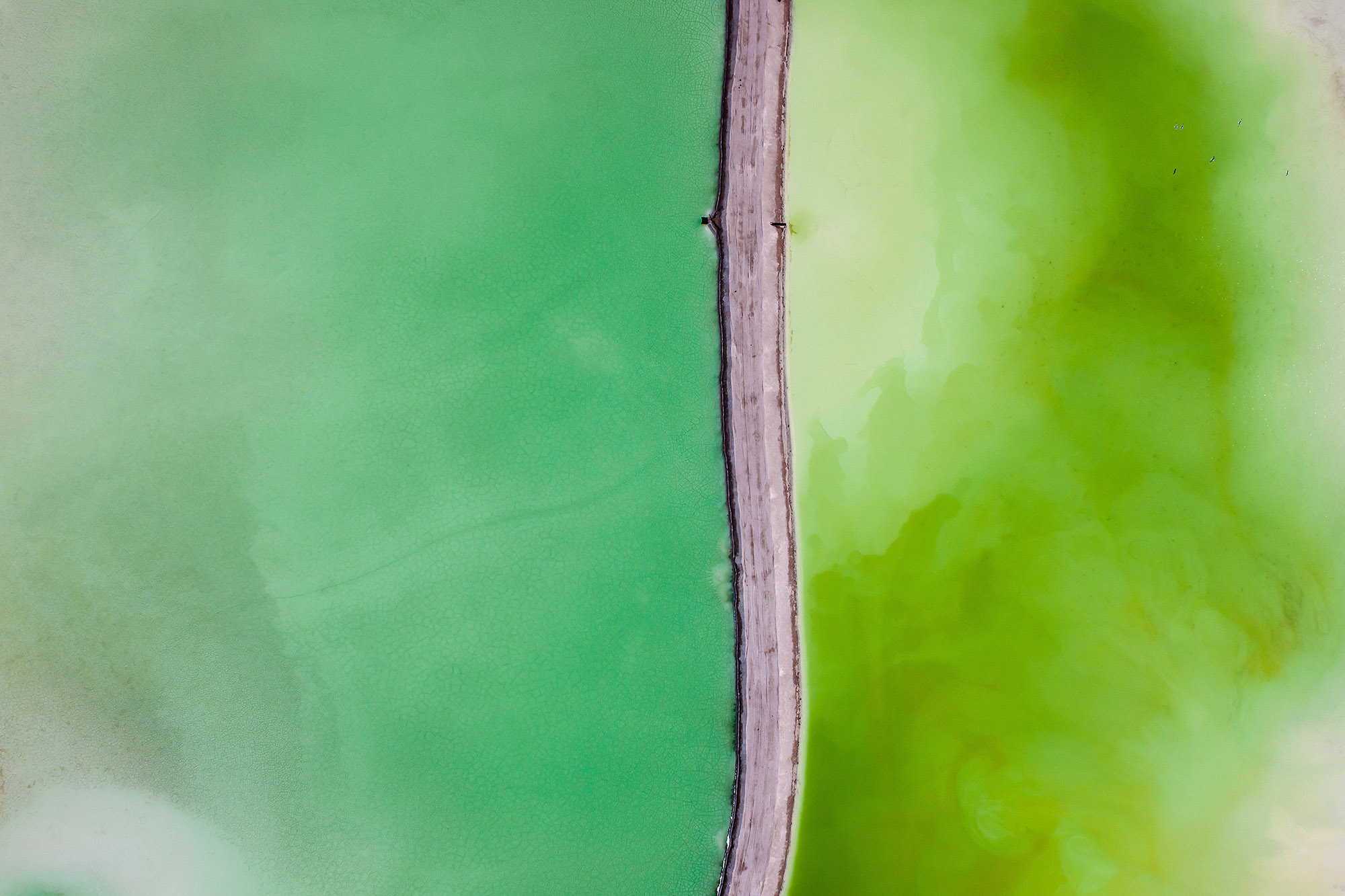 Toxic Beauty #14, Side Effects, 2016.
Archival pigment print, 40 x 60 in. Edition of 7.

As a pilot, Kowalski's work stands out from a wave of new photographers operating drone-mounted cameras from the ground. At 500ft elevation, his connection to the landscape is intimate and his response direct, most of the images captured in the vast countryside of his native Poland. Following the success of Side Effects and a period of reflection on what he had witnessed, Kowalski returned to the air and produced the work for OVER by discovering a new way of seeing his familial landscape, in the nebulous, silent solitude of deep winter.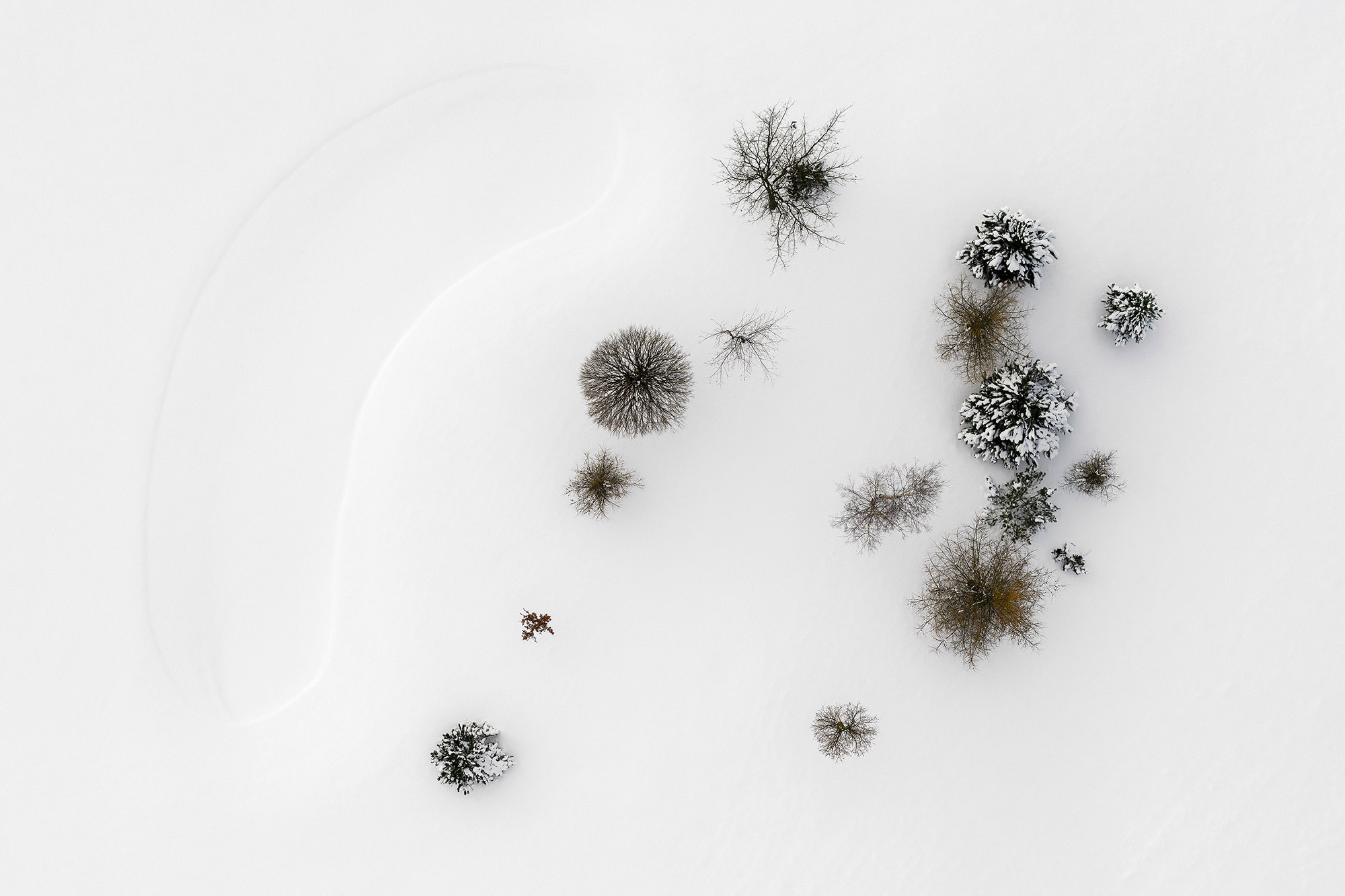 OVER #20, 2016.
Archival pigment print, 27.5 x 41.5 in. Edition of 5.
Contrasting the radiant clarity of his previous project, the minimalist scenes from OVER are predominantly monochromatic and ambiguous in scale as a result of the conditions in which the work was produced. Furthermore, where previously preoccupied with the objective, documentary image, in OVER Kowalski seeks to use "the landscape as the medium to show emotions." Here the artist is not so concerned with the visual record of humanity's signature, but with expressing moments of emotive impact on the artist himself. A method of creation only possible from his studio in the sky. In this series, we see the visual meditations of an aerial explorer at peace, creating more subjective imagery through an instinctive response to a paradoxically frozen and transitory landscape.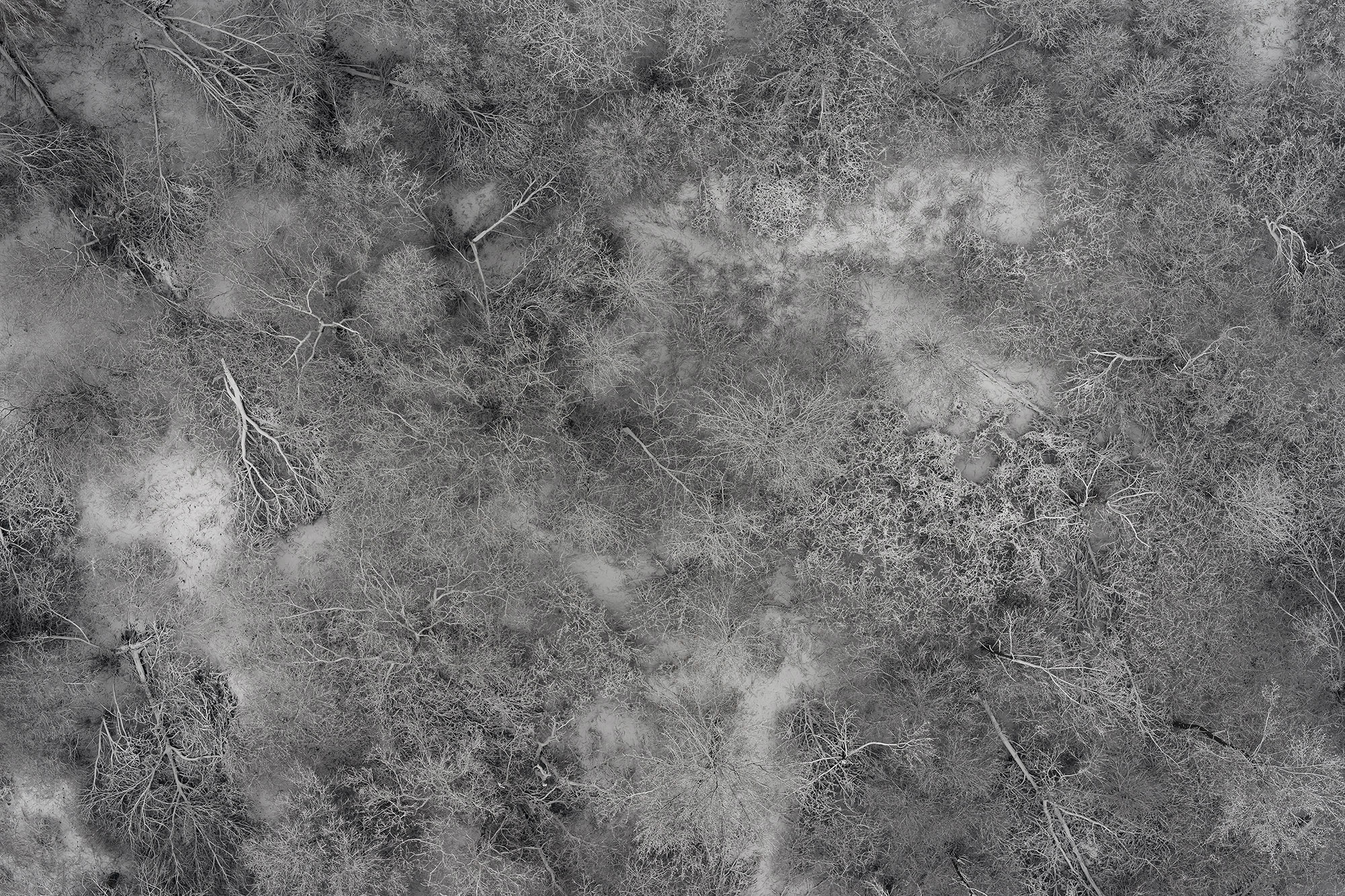 OVER #31, 2016.
Archival pigment print, 40 x 60 in. Edition of 3.
Kacper Kowalski (b. 1977, Poland) studied architecture at the Technical University of Gdańsk. Following a short career in architecture, Kowalski has devoted the past two decades exclusively to flying and photography earning international praise and accolades including three World Press Photo awards and four Picture of the Year International awards, among others. Side Effects was first published in 2014 by Leica Gallery Warsaw, following by the self-published OVER in 2017, both of which have won numerous publishing awards. His prints have been exhibited and collected internationally since 2009. Kowalski lives and works in Gdynia, Poland.

Download Press Release & Images (PDF)

An opening reception will be held on December 1, 2018, from 5:00-8:00 pm, with an artist talk at 7:00 pm. Signed copies of the artist's books will be available for purchase. The exhibition will be on view through January 12, 2019, with open hours Wednesday – Saturday, 11:00 am – 6:00 pm. Complimentary parking is available on site at the adjacent lot.

For further details, images, pricing, or press inquiries:
phone: 323-917-5106
email: la@galeriexii.com
instagram: @galerie_xii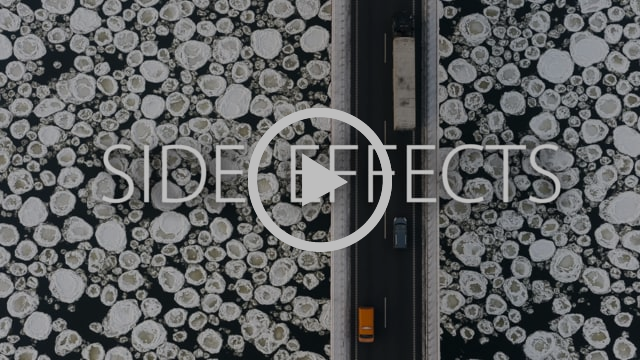 Kacper Kowalski, Side Effects short film on VIMEO
Top Image: Toxic Beauty #01, Side Effects, 2009. Archival pigment print, 41.5 x 27.5 in. Edition of 10.
Artist portrait © Angencja Gazeta.