TAULÉ / INSULA LUX
June 29th - Sept. 7th, 2019
The exhibition presents both new oil paintings and a suite of unique photographs augmented with oil paints inspired by the Mediterranean island of Formentera.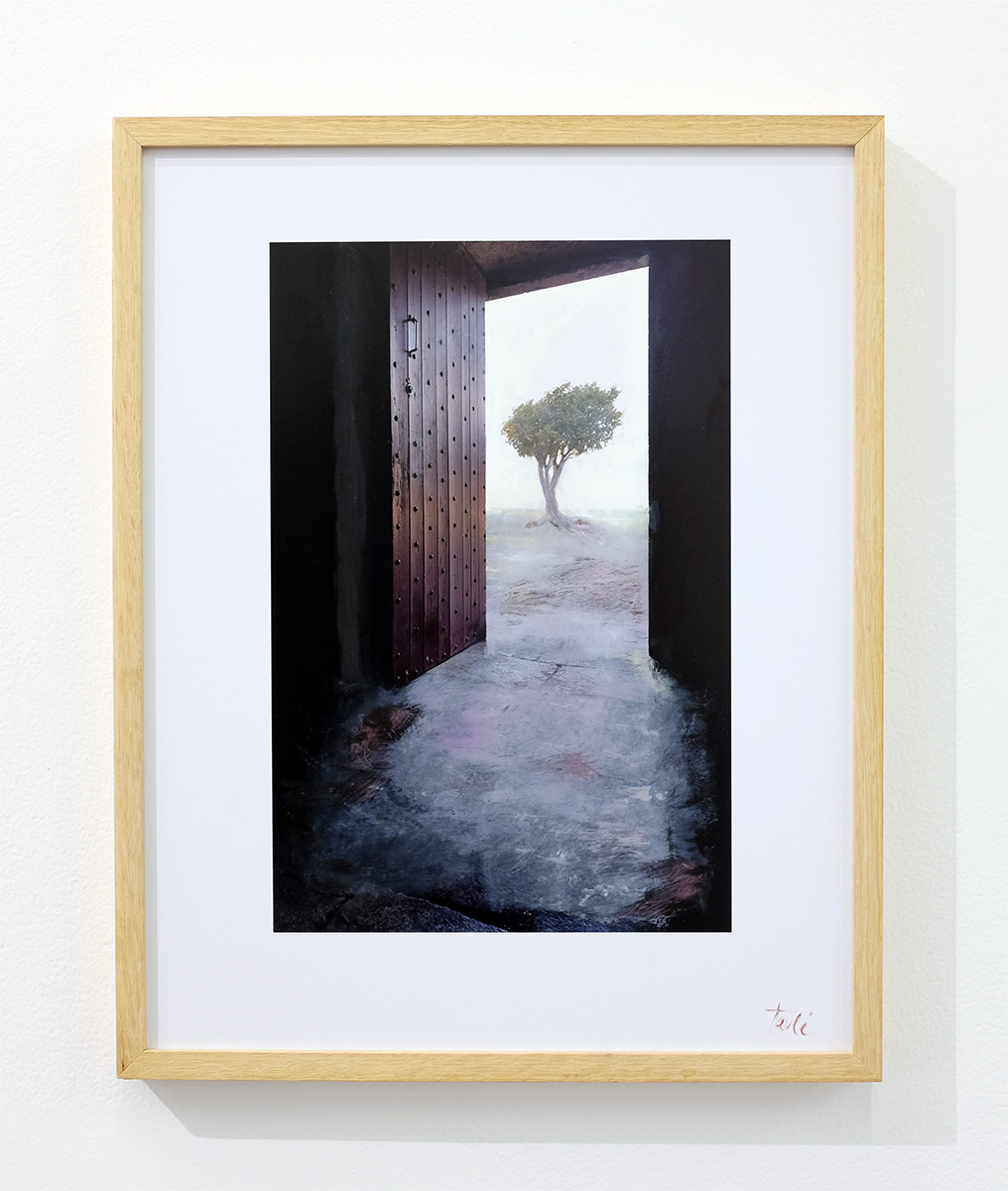 Taulé, Cache-cache, 2016 (2018).
Oil on Chromogenic print. 14.25 x 9.5 in / 36 x 24 cm. Unique.

Galerie XII Los Angeles is pleased to host the West Coast debut exhibition of renowned Spanish artist Taulé (b. 1945, Spain). Following the recent exhibition at the Chanel Nexus Hall, Tokyo, the exhibition Insula Lux presents original oil paintings as well as an array of astonishing Type-C prints with hand-applied oil paint, making each work unique. Taulé paints in oil directly on the photographic print: erasing a character here, adding an imaginary perspective there, and then opening a door into an ethereal garden of his imagination. At the center of the image, a fountain of light draws the eye.

After his multi-institution exhibition Interior (2016) in Paris, joined by friends Christian Boltanksi, Jean-Claude Carrière, Sarah Moon and Erró, Insula Lux marks a new stage in Taulé's oeuvre. Darkness fades; the light arrives and catches the eye. Taulé's work explores the relationships between light and shadow, interior and exterior, presence and absence, showing spaces plunged into darkness from which light beams emanate, illuminating scenes that are sometimes populated by individuals—isolated and lonely—but most often empty of any presence.
Taulé was born in 1945 in Sabadell, near Barcelona. His father imparted the taste for painting to Taulé as a boy before he went on to study architecture in Barcelona and in 1965, he discovered Paris. It was Sartre's Paris, the year of Le Corbusier's death and the end of Chandigarh, the French Cinematheque and Antonioni's films. The exuberant artistic life of the city at that particular time made him wish to return. From then on, he shared his life between Formentera and Paris.

After his first exhibition in Paris at the Galerie Mathias Fels in 1975, he went on to hold seventy-five solo exhibitions and participate in over two hundred group shows worldwide. Taulé's work has been the subject of numerous retrospectives. In 1983, he met Julio Cortázar, who wrote the novella Fin de etapa for him. That same year, he was named Chevalier de l'Ordre des Arts et des Lettres by the French Minister for Culture Jack Lang. From 1983 onwards, Taulé undertook stage design, for Rudolf Nureyev in Paris at the Palais Garnier and in New York at the Metropolitan Opera, at the Samuel Beckett Theater for Simone Benmussa and Glenn Close, in Madrid at Centro Dramatico, as well as other theaters in Barcelona and Venice. Taulé's studio is located in Malakoff, France. His works are featured in major private collections and major international public institutions in the United States, Japan, China, France, and Spain.

Preview the exhibition on ARTSY.
Download the full press release here.
Or for additional information, pricing and availability contact la@galeriexii.com.