Miles Davis, Juan les Pins, France, 1963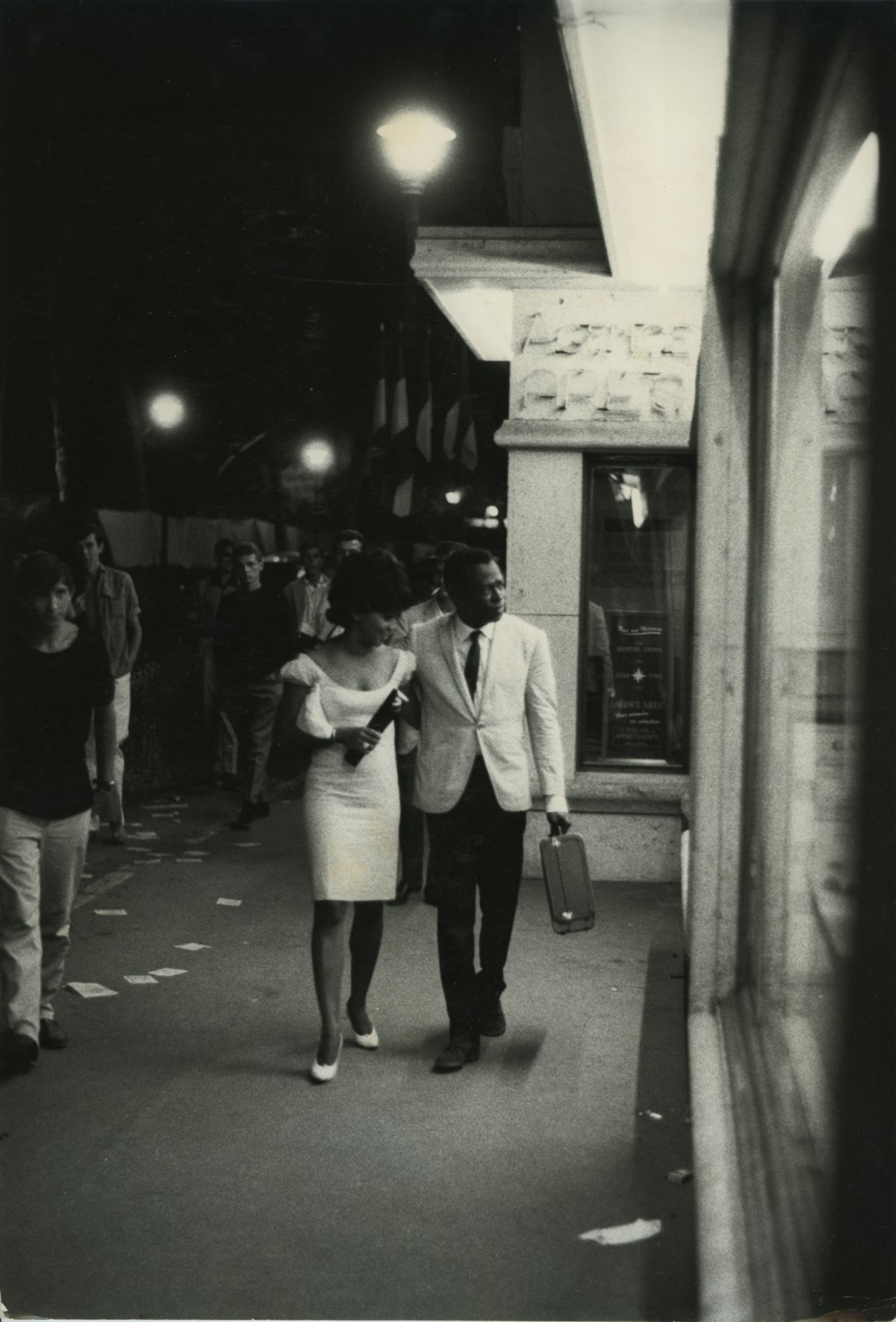 That day on the tarmac of Nice airport I'm waiting for the big Miles with other photographers. Under a blazing sun all the passengers have descended, the staircase is now empty. I feel like a nervousness among my fellow photographers. At this point, a navy-blue Jaguar rushed on the tarmac towards the "Super constellation" and parks in front. A white driver dressed in black comes out of the car, leaving the engine running, all windows down, door open, then he walks away to his destiny. At the top of the stairs Miles Davis appears. Dark suit, black tortoise glasses, in his hand the brown crocodile case protecting the instrument of his fame. He calmly descends without paying attention to the flashes that crackle. Arrived downstairs, very polite but without a smile, he settles behind the steering wheel. His hand leans towards an unknown object, a cassette player. His fine finger caresses the object and a concerto by Johann Sebastian Bach floods the interior. Absolute elegance. After a friendly greeting, the Jaguar starts off with a bang. He hasn't said a word. And as he moves away to the sea, these little whites of the early 1960s, stunned by the arrogance of his attitude, cannot understand that he has just put them in their place in homage to the martyred brothers of his distant country.
Miles Davis, Juan les Pins, France, 1963
Baryta print signed on front in the lower margin.


15.7 x 11.8 in / 40 x 30 cm
edition of 1