Where To See Our Photographers This Summer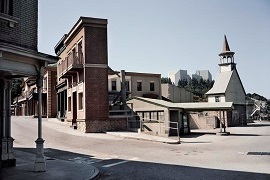 Summer Light: in our Paris galerie
A celebration of film photography. Never seen prints by Steven Reichs; photographs by Claude Azoulay, Daniel Aron, Benno Graziani and Stephen Vaughan.
10 rue des Jardins Saint-Paul, Paris
Summer hours: Monday-Friday, 9:30am - 6:30pm. Until Sept. 4.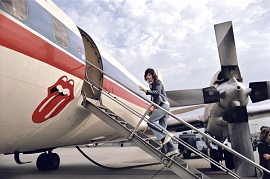 Périer : Villeneuve d'Aveyron
180 prints donated by Jean-Marie Périer to his adopted town Villeneuve d'Aveyron are shown in a splendid renovated Renaissance building. All the sights of the Sixties are there!
May - October. 10h-12h30 ; 15h-18h30. Closed on Monday.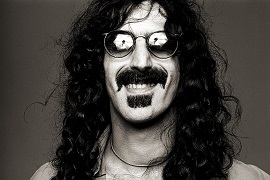 Norman Seeff : Santa Monica
At the brand new Ron Robinson store in Santa Monica, California, some thirty iconics prints are shown of famous musicians taken in the 1980s and 90s shot by Norman Seeff.
Show curated by David Fahey.
August.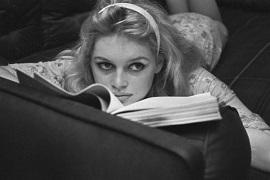 Brigitte Bardot : Sao Paulo
40 large size prints to celebrate "Bardot "na intimidade" at Sao PauloDesign Center (Brazil): prints by Luc Fournol, Jean-Claude Sauer, Christian Brincourt, Léonard de Raemy, Jean-Marie Périer.
27 August - 27 September.

coming up in September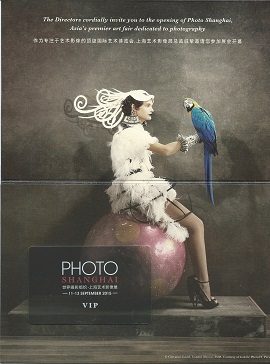 Photo Shanghai, 11-13 Sept.
Meet us at stand C 07.
We are proud to announce that this photograph by Giovanni Gastel has been selected to be featured on the VIP invitation.50 leading galleries from 12 countries showcase over 500 works for sale by emerging and established artists from the East and West. The 2014 edition set the benchmark for fine art photography in the Asia Pacific region.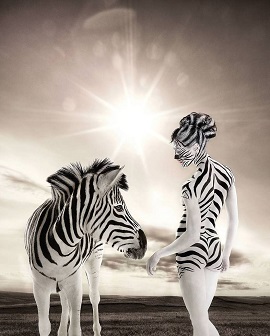 Lennette Newell at the galerie
Wild is an adjective we often use to describe animals, reflecting the distance separating our civilized lifestyles from the natural world. In Lennette Newell's series, the gap between humans and wild animals is diminished. Animal and human subjects become equal.Shot together in Lennette's studio, the human mimics the natural grace and physical beauty of the animal.
Sept.8 - October 17

Practical information
Paris: Summer hours Paris: 10 rue des Jardins Saint-Paul, 75004, Paris, Monday-Friday, 9:30am - 6:30pm.
Santa Monica: on appointment.

Don't forget to like us on Facebook!